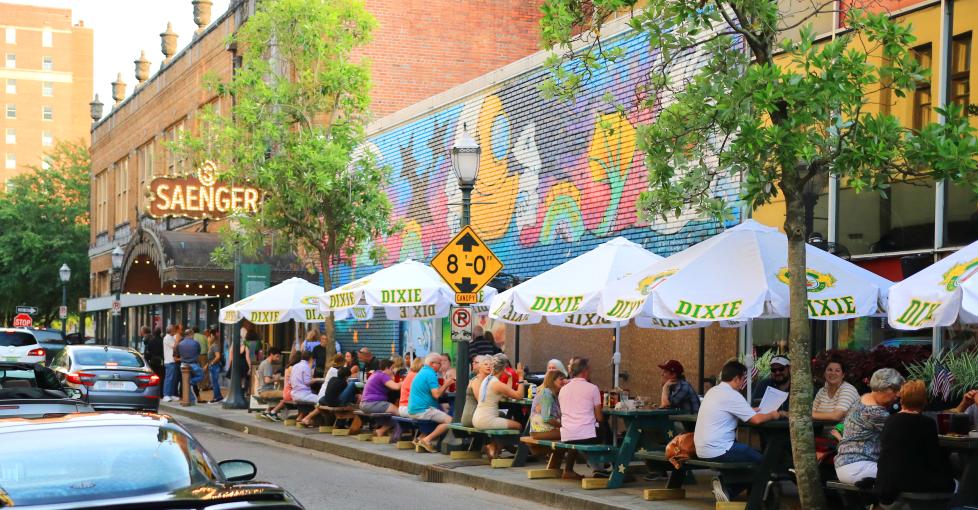 Mobile is the perfect place to kick back and relax this Labor Day weekend. As the city that was Born to Celebrate we always know how to have a good time! As an added bonus, we've made planning your three day weekend easy so you can explore Mobile at your own pace and in your own style! Check out these itineraries to get started:
Family Playcation
Get ready for a PLAYcation of a lifetime. From exploring the beauty of Mobile to your first taste of fresh gulf seafood, your family is sure to love our historic oasis!
The Art of Mobile
One of America's melting-pot metropolises, Mobile has embraced new cultures and lifestyles for more than 300 years! Unpack your bags and get ready to explore the lively culture of Mobile!
Our Storied Past
Discover the significant imprint of Black history on Mobile, from the story of segregation to the soulful tastes of some of our favorite Black-owned restaurants.
A History Lover's Guide to Mobile
As the oldest city in Alabama, Mobile has a rich history spanning three centuries. French, Spanish, British, Creole, Catholic, Greek and African legacies have influenced everything from architecture to cuisine, creating a melting pot in the Port City.
A Taste of Mobile
We know the best celebrations happen around the table and we make no secret that Mobile's food scene is down right delectable. Our eclectic mix of restaurants is guaranteed to satisfy your appetite!
For the Outdoor Lovers
How do you like to explore? By foot on a boardwalk? With a paddle in hand? On a serene park bench? Pick your path and your pace and discover Mobile's amazing and diverse outdoor opportunities! 
Tee Off in Mobile
Named by Golf Digest as one of the top ten golf value destinations in America; Mobile is home to a golfer's paradise with a variety of stunningly beautiful courses!
Girls' Getaway
Whether you are celebrating a bachelorette party, birthday party, or just want to have some girl time, we have the perfect itinerary for your Girls' Weekend in Mobile!​
---
Visit Mobile is committed to ensuring that our visitors Enjoy Mobile With Confidence. We are excited to welcome you back and hope you will visit us when the time is right for you!