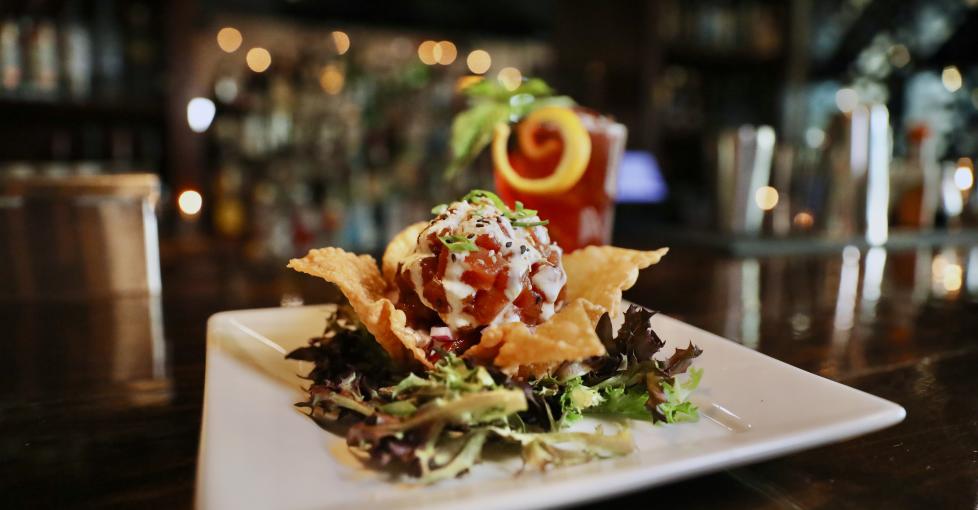 There are many reasons why you will fall in love with Mobile, however, our culinary scene is the reason you'll keep coming back! The best way to get a taste of our famous flavors is through a progressive dinner. There are many places that you must try, but here's a short list to get you started:
Pre-Dinner Cocktail
Begin your evening sipping on fresh, original libations at The Haberdasher. Mobile's finest mixologists will delight you with their exceptional skill in crafting tastes that you won't forget. 
Small Plates
Next stop … appetizers! Head over to the Royal Street Tavern where local ingredients are sourced to create savory starters for your evening. From the antipasto charcuterie board to  fresh, sautèed Gulf shrimp you'll enjoy each bite! 
The Main Course 
A Mobile favorite, The Royal Scam will serve up your main course. This fine dining, white cloth ambiance is the perfect backdrop for the delectable dishes that you will enjoy. Dine on the fresh catch of the day or coffee braised short ribs; whichever you choose is sure to please your taste buds! 
Dessert
Dinner is not complete until the sweets are served! In Mobile, we like to say that powdered sugar is a fashion statement. Enjoy housemade, seasonal syrups and warm beignets at Mo'Bay Beignet Co. located on iconic Dauphin Street. 
Chilly treats always please! Head over to Greer's St. Louis Street Market, grab some Cammie's Old Dutch ice cream and enjoy it on the rooftop deck! The ice cream is delicious and the view is spectacular … the perfect ending to your progressive dinner!