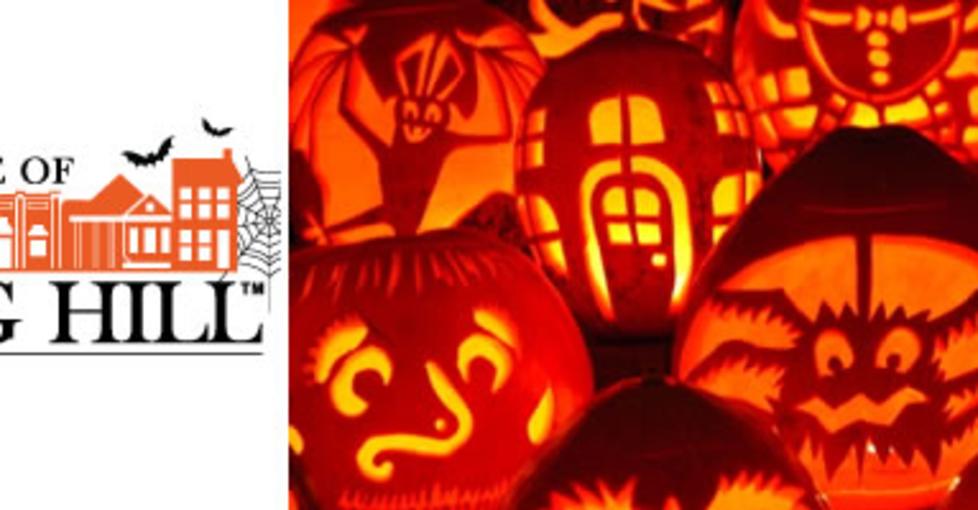 October is a great time to be in Mobile and it's a month we do very well. If decorations weren't enough, throw in mazes, haunted houses and pumpkin patches all over town and you have yourself a so Mobile Halloween!
Grab your whole family because we've got the Top 5 Spooky Things your family needs to do this Halloween! In no particular order
 SEWARD FARMS MAZE 7 FRIGHT NIGHT
See who can win the race through 8 acres of corn that's towering several feet above your head.Warning: It's packed with unexpected thrills along the way!  For all the information, visit Seward Farms Maze
 SCREEN ON THE GREEN
The good folks from the Village of Spring Hill are bringing you a classic Halloween movie underneath the stars -  Gremlins! Grab a blanket or pack a picnic - the movie starts at 7 p.m. on October 25 at Lavretta Park. For more information, visit The Village of Spring Hill. 
 HAUNTED CASTLE & EVIL WOODS
The Renaissance Faire's Medieval Village has transformed into the perfect Halloween scene. Open Halloween week only! October 24-31 from 6 p.m. to 12 a.m. nightly. For all the information, visit Mobile Renaissance Faire.
BALLOON GLOW IN THE GARDENS
Dress up your little gouls and goblin princesses and come to Bellingrath Gardens & Home for a Halloween experience. There will be plenty of Trick or treating, inflatable Halloween scenes and giant hot air balloons glowing in the garden. For all the information visit, Bellingrath Gardens Glow in the Gardens
 PUMPKIN PATCHES
We can all agree there are very few things more adorable than photos of kids playing in pumpkin patches. Grab your camera and check out the Dauphin Way Pumpkin Patch or the Christ United Methodist Pumpkin Patch for all the cuteness you can stand.
Dauphin Way Methodist Church - 1507 Dauphin St, Mobile, AL 36604
Christ United Methodist Church - 6101 Grelot Rd, Mobile, AL 36609
[gallery type="circle" ids="227,226,225,229"]