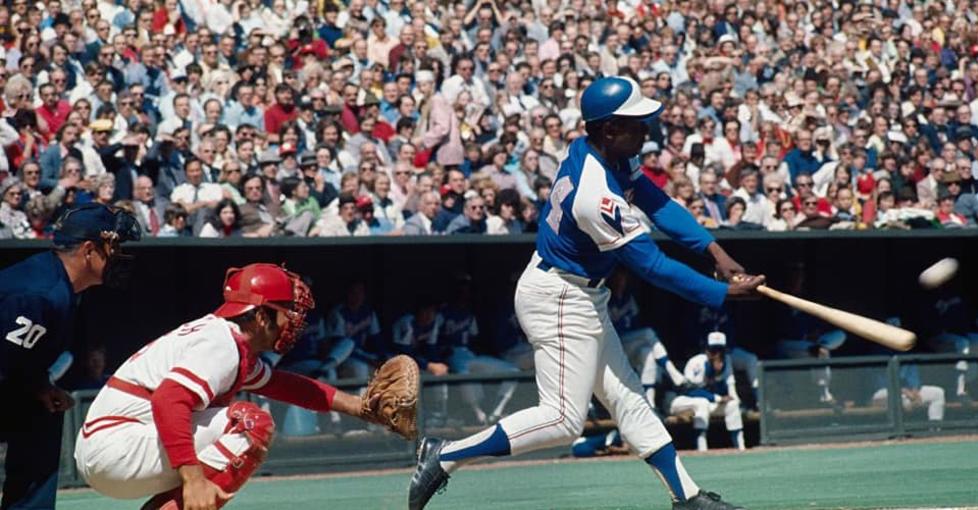 Did you know Mobile, Alabama and the Atlanta Braves have quite some connection?  
Hank Aaron aka "Hammerin' Hank" started swinging his bat right here in the Port City - well, the "bat" was sometimes just a stick from his front yard. What started off as a fun game in his yard turned into a career he could have never imagined. 
Hank Aaron joined the Milwaukee Braves in 1954 before they switched over to the Atlanta Braves in 1966.  Aaron went on to represent the Atlanta Braves for 21 seasons where he hit over 500 career home runs and collected his 3,000th career hit! 
In 1980, Aaron became senior vice president and assistant to the Braves' president and was inducted into the Baseball Hall of Fame in 1982. 
Fans will be able to celebrate the life of Hank Aaron in Mobile at Hank Aaron's Childhood Home & Museum when its relocation and renovations are complete. Fans will step through history as they walk through the home in which Hank grew up. 
Fans will soon be able to stop by the "Hall of Fame Courtyard" in downtown Mobile to see life-size bronze statues of Hall of Famers Hank Aaron, Satchel Paige, Billy Williams, Ozzie Smith, and Willie Lee McCovey. 
The Mobile, AL and Atlanta Braves connection will carry on as the Braves bring their World Champions Trophy to Mobile on May 13. Fans are invited to stop by Cooper Riverside Park on May 13 from 3:00 PM - 6:00 PM for a free, family friendly event. See the trophy up close, hear live music, and eat delicious food. There will even be Braves merchandise on site!