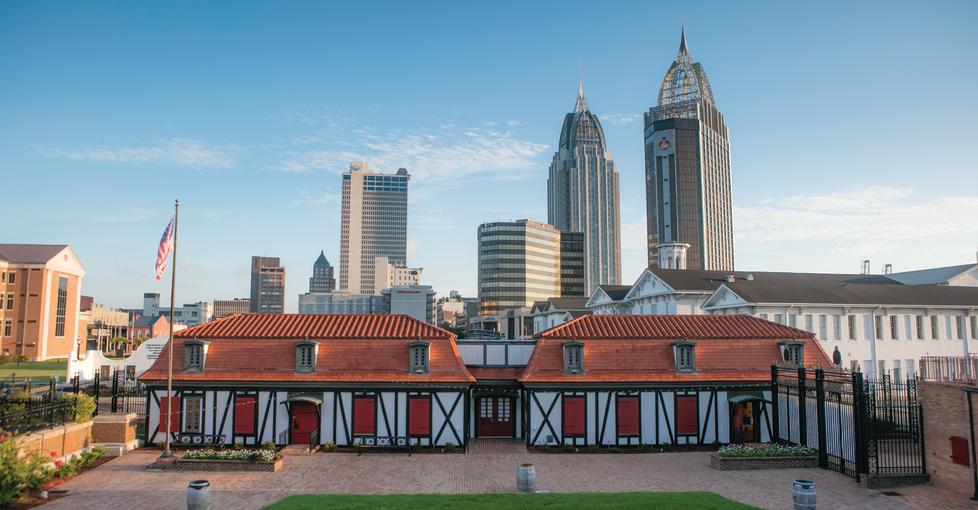 From historic Fort Conde to the USS ALABAMA Battleship and to the shipyards on Mobile Bay, military history runs in our veins. Whether you have a few hours or all day to devote to discovery, we've the ideal itinerary for you!
TWO HOURS
Pack a lot of history into a short amount of time with a visit to any of our four downtown historic homes. In-the-know docents will guide you from porch to parlor as they recount the tales of yesteryear at Condé-Charlotte Museum House, Richards-DAR House, Bragg-Mitchell Mansion and the Historic Oakleigh Complex.
It is Mardi Gras all year long at the Mobile Carnival Museum, located on Government Street. Venture from room to room and revel in the splendor of elaborate gowns, robes and crowns. Walk to the nearby Spanish Plaza to enjoy an inviting park in the heart of downtown Mobile, ideal for people watching.
FOUR HOURS
Mobile's military history is on full display at The Fort of Colonial Mobile and the History Museum of Mobile, both located on Royal Street with an easy walk between. Relax afterwards at the Mardi Gras Park with its colorful Carnival statues and expansive lawn.
Be surrounded by history on the Dora Franklin Finley African-American Heritage Trail tour. Take the formal tour to learn from guides or pick up a handy brochure at the Visit Mobile Welcome Center. Highlights of the tour include Africatown and the Union Baptist Church, which was founded by African survivors of the Clotilda, the last American slave ship.
SIX HOURS
Start your adventure on Dauphin Island at Fort Gaines. Journey across the bay on the Mobile Bay Ferry to Fort Morgan. Both forts offer a glimpse into our region's military history.
Discover Ashland Place Historic District, commercial buildings in the Church Street East Historic District and the inviting Leinkauf Historic District. See the brick houses of the DeTonti Square Historic District, the business vibe of Lower Dauphin  Street Commercial District and the welcoming Oakleigh Garden Historic District as well as Old Dauphin Way Historic District.