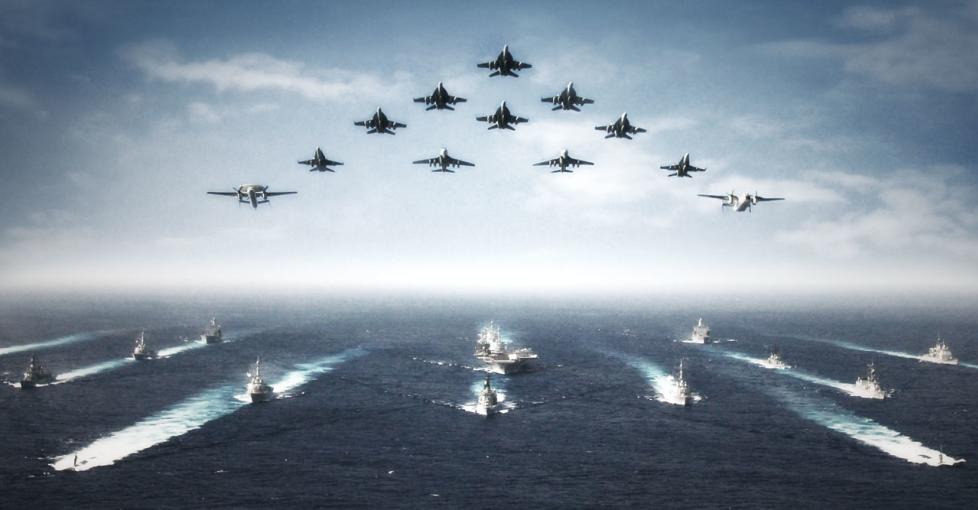 America's Navy is celebrating in Mobile!
Mobile was selected as one of the 15 cities selected to host a Navy Week, one of the Navy's signature outreach programs.
Mobile Navy Week is scheduled around one of the best weekends of the year - Mardi Gras weekend!  So, there will be no shortage of events and fun over the next week!
Mobile Navy Week is scheduled for February 22-28, coincident with a port visit from USS Mitscher (DDG 57) and designed to give area resident and visitors an opportunity to learn about the Navy, its people and its importance to national security and prosperity.
Take a look at the week-long celebration!
Thursday, Feb. 23
8:50 a.m. – Navy Week Mobile Kick-off Event at Battleship Memorial Park
5:30 p.m. – Navy Parachute Team, "Leap Frogs" Jump at Mardi Gras Park
Friday, Feb. 24
TBD – Navy Sailors Participate in Habitat for Humanity Project
10:00 a.m. to 4:00 p.m. – Navy Oceanographic Office at Exploreum Science Museum
6:30 p.m. – Navy Band in Crewe of Columbus Parade
Saturday, Feb. 25
8:00 to 10:00 a.m. – USS Mitscher Open for Public Tours
10:00 a.m. to 4:00 p.m. – Navy Oceanographic Office at Exploreum Science Museum
10:30 a.m. – USS Constitution Color Guard in Floral Parade
12:00 to 6:00 p.m. – Navy Explosive Ordnance Disposal and Divers at Mardi Gras Park with Dive Tank
1:00 to 3:00 p.m. – USS Mitscher Open for Public Tours
2:00 p.m. – Navy Band Concert at USS Alabama Park Pavilion
6:00 p.m. – Navy Band in Mystics of Time Parade
Sunday, Feb. 26
8:00 to 10:00 a.m. – USS Mitscher Open for Public Tours
12:00 p.m. – Navy Band Concert at Mardi Gras Park
12:00 to 6:00 p.m. – Navy Explosive Ordnance Disposal and Divers at Mardi Gras Park with Dive Tank
1:00 to 3:00 p.m. – USS Mitscher Open for Public Tours
5:00 p.m. – Navy Band in Le Krewe de Bienville Parade
Monday, Feb. 27
10:30 a.m. – USS Constitution Color Guard in King's Parade
12:00 p.m. – Navy Band in Floral Parade
12:30 to 3:30 p.m. – Navy Community Relations Project at Feeding the Gulf Coast Food Bank
4:30 p.m. – Navy Band Concert at Mardi Gras Park
Tuesday, Feb. 28
8:00 to 10:00 a.m. – USS Mitscher Open for Public Tours
1:00 p.m. – Navy Band in King Felix III Parade
1:00 to 3:00 p.m. – USS Mitscher Open for Public Tours
For more information, contact:
Lieutenant David Carter
901-874-5590