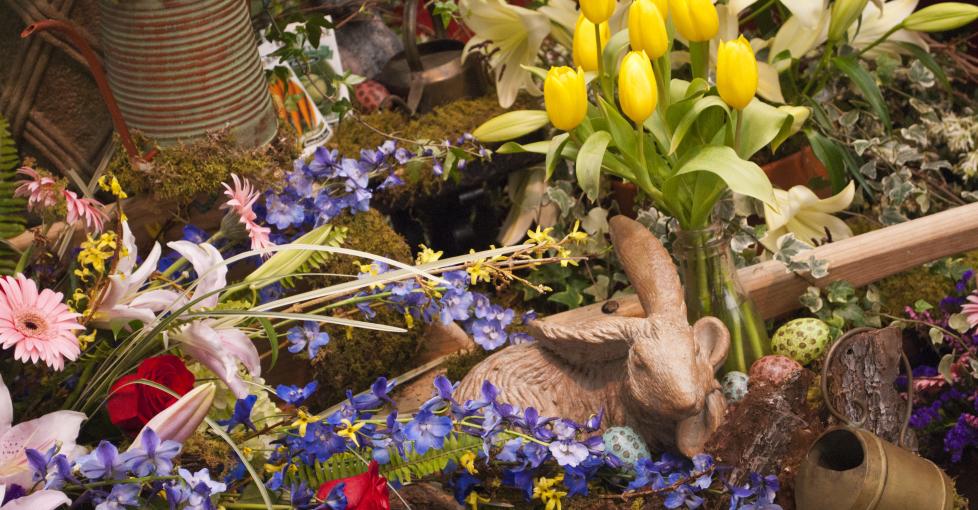 A local look....
It's funny the things you will never be able to forget. For me, a southern girl from Mobile, it's the sights and smells of arriving at my grandparent's charming little cottage. It was grey with white shutters and perfectly situated in the middle of thousands of colorful blooms.
As a little girl, I was busting at the seams when we pulled up, so there was no walking to the front door. It was a full-blown sprint through the Gardenia bushes, up the white-shelled driveway and into the arms of the sweetest southern lady. At a very ripe age, I knew all about azaleas, was taught that a table should never go without fresh flowers and that you should "never forget your southern roots."
When I first heard the theme of this weekend's Festival of Flowers, it took me back to being a little girl in that perfectly, aromatic yard. Coincidentally themed, "Southern Roots" the 22nd Annual Festival of Flowers is the largest flower show in the Southeast and is held right here in Mobile. This year's event showcases the beauty of the South and all of the many southern traditions.
In a mammoth-sized tent, you'll see the most gorgeous displays that shine a bright light on our Southern heritage. From container gardens, landscaped gardens, perennials, annuals to floral demonstrations, centerpieces and tablescapes galore. You'll learn some new tips, get inspired or even bring home some colorful new blooms!
It's a weekend to celebrate the beauty we are so fortunate to see in the South and most importantly, tap into those southern roots you know you can't forget.
Tara Henley
---------
22nd Annual Festival of Flowers at Providence Hospital
March 26-29, 2015 Thursday, Friday & Saturday 9 AM - 5 PM Sunday 11 AM - 5 PM
Single Gate Tickets: At the Gate: $14.00 Seniors: $13.00 Advance: $12.00 Children (under 12) Free Groups: Special Rates
http://www.festivalofflowers.com/
[gallery type="slideshow" ids="427,433,434,426,428"]