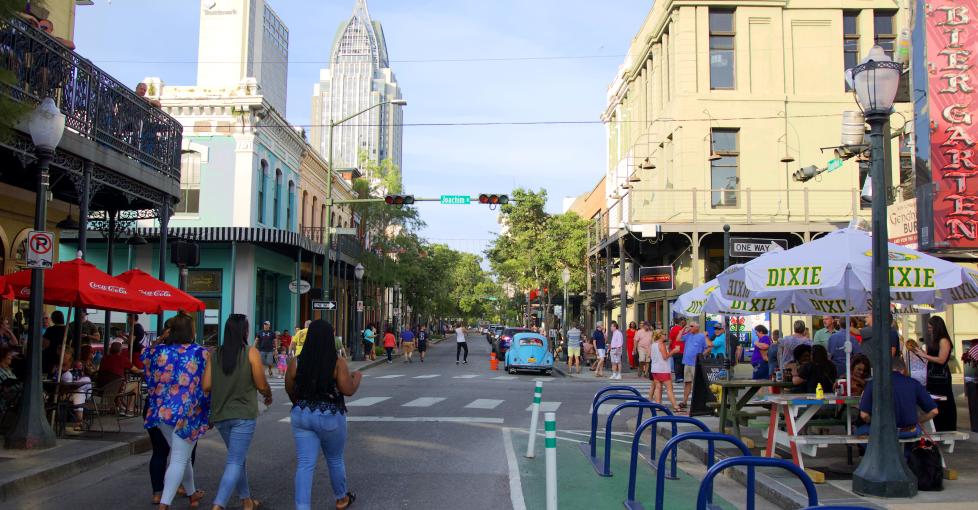 This National Travel and Tourism Week (NTTW), there is more reason than ever to celebrate the collective strength and promising future of the U.S. travel and tourism industry. 
That's why here in Mobile we are using NTTW to recognize the contributions of the U.S. travel industry and how we will grow a more dynamic, innovative, sustainable and inclusive future.
The Future of Travel is sharing ideas and experiences.
Mobile is a melting pot that's embraced new cultures and lifestyles for well over 300 years. There are countless backgrounds and ideas to be explored and appreciated.
The Alabama Contemporary Art Center is a cultural broker, convener, and public forum for the arts. The art center provides a space free of cultural or political bias, where individuals can find and create meaning. They hold space for "difference, empathetic communication of ideas and diverse cultural representation" allowing the center to play  "an integral role in building a sense of cultural identity with the community."
Every second weekend of the month, on Friday from 6:00 PM - 9:00 PM, downtown Mobile comes alive during the LoDa ArtWalk. Visitors can experience the latest in local art, music, food, and culture. This event showcases all the different arts and talents that Mobile has allowing visitors to get a sneak peek at our melting pot. 
History comes to life on the Dora Franklin Finley African American Heritage Trail tours. The trail highlights important events and locations throughout Mobile with the primary objective of sharing Mobile's multicultural legacy. 
From architecture, cuisines, & tradition, Mobile's culture can be felt around every corner.
The Future of Travel is expression and celebration.
To explore more about Mobile's arts & culture, click here.