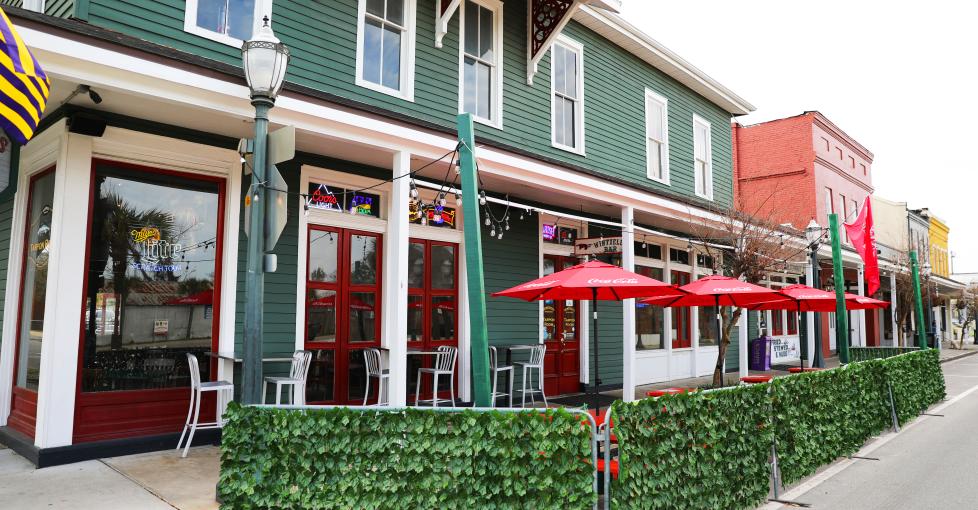 This National Travel and Tourism Week (NTTW), there is more reason than ever to celebrate the collective strength and promising future of the U.S. travel and tourism industry. 
That's why here in Mobile we are using NTTW to recognize the contributions of the U.S. travel industry and how we will grow a more dynamic, innovative, sustainable and inclusive future.
The Future of Travel is local flavors. 
With flavor infused from the six nations that once had a claim on Mobile, you can bet our culinary scene is out of this world. 
Our chefs are taking the next steps to foster a great culinary experience in the City of 6 Flags. The Noble South, Hummingbird Way, and Wintzell's Oyster House are just a few of our restaurants that use locally sourced products in their dishes. Our chefs know our community thrives when we work together. 
Did you know locally sourced products are less likely to be contaminated? 
During the pandemic, our restaurants had to quickly adapt. Al Fresco dining became popular across the world and became a staple in Mobile.  Our restaurants see the importance in having a safe, outside dining experience - from NoJa, The Cheese Cottage, El Papi, and many more - there are countless places to safely enjoy an outdoor meal. 
Greer's St. Louis Market is a prime example of Mobilians thinking outside the lines for the future. Located in downtown Mobile, this market allows visitors to conveniently grab their favorite local products and offers a rooftop patio for enjoying local brews and a quick bite to eat. 
Mobile's culinary scene brings new flavors and experiences everyday.
The Future of Travel is the taste of Mobile. 
For more information on Mobile's culinary scene, click here.