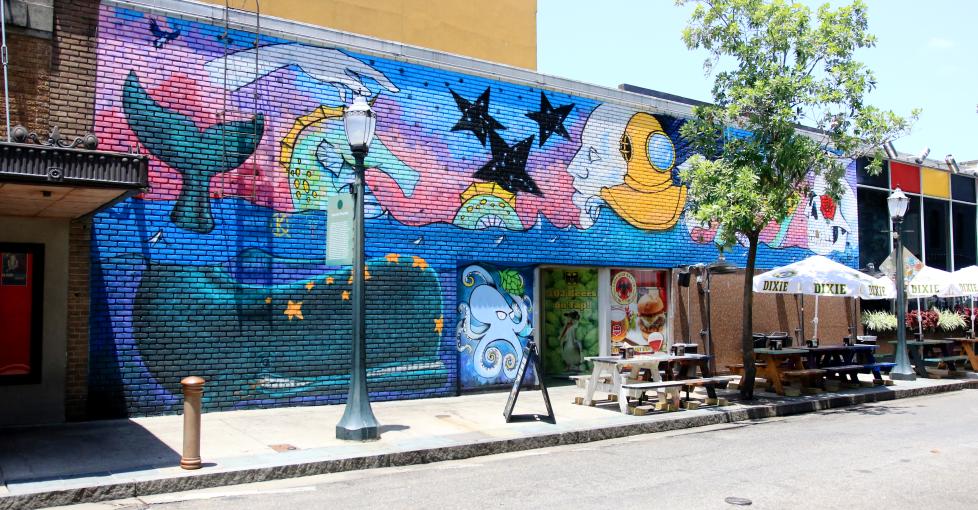 We asked our community to submit their dream itineraries to help visitors explore Mobile like a local and we will feature them periodically throughout the year! Check out how Courtney would spend a Downtown Weekend in Mobile! 
Itinerary Submitted By: Courtney Williams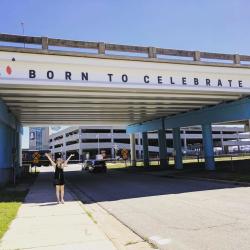 Stay: 
The Admiral Hotel check into this newly renovated hotel with modern style for a hip feel or if you are looking for a room that feels more like the old south book a room at the Fort Conde Inn; A small bed and breakfast tucked away on a beautiful brick street that is just steps from the action downtown!
Friday Afternoon & Evening:
Check in to your hotel and don't waste any time getting out there to see the city! Start with an afternoon walking tour with Secret History Tours. After your tour, take in a view of the city from the water with an early evening cruise on the Perdido Queen. Enjoy a cocktail and some fun on your cruise before dinner. After your cruise have dinner at one of Mobile's many downtown restaurants. NoJa and Southern National offer upscale cuisine or go for a more casual atmosphere at Wintzell's or Squid & Ink. After dinner head over to Las Floriditas, a cuban style speakeasy for music and great cocktails!
Saturday:
Rent a scooter and head out early on Saturday for a delicious cup of coffee at Nova Espresso. Linger for a while on their shaded patio and play a game of corn-hole while you sip your latte - don't miss out on their house made lavender syrup! After you've had your coffee head out to check out a few of the great antique shops, boutiques, and art galleries spread through downtown. Don't miss The Urban Emporium for some cute new clothes and items from local makers, or Bienville Souvenier and Gifts for a uniquely Mobile gift! Pop into Sophiella Gallery to see beautiful artwork from some of our outstanding local artists. Don't miss out on The Haunted Bookshop just a few doors down from the gallery! While you are riding around downtown be on the lookout for some local artwork out on the streets! Downtown is full of murals and street art and you might also find some of the Serpents of Bienville which are colorful snakes that have been placed around downtown by local artists you can also visit the serpents' storefront on Government street. Downtown is also home to several oysters from the Mobile Oyster Trail! These large painted oysters are works by local artists and are a few of the 26 oysters placed all throughout the city! Once you've had your fill of shops and galleries, hop back on your scooter and head over to The Cheese Cottage for lunch! Get a bottle of wine and a cheese board or one of their amazing soups or sandwiches and enjoy their charming patio. If you are in the mood for a beer rather than wine you can always get your lunch delivered to Old Majestic Brewing which is located just steps from the Cheese Cottage! If you are wanting to get more time near the water, take your lunch down to Cooper Riverside Park and enjoy a picnic lunch. After lunch head out to check out some of our other local breweries including Braided River Brewing, Iron Hand Brewing and Serda Brewing Company. Be sure to stroll Dauphin street and get a sweet treat at Three Georges Candy Shop. Take some time to explore Colonial Fort Conde and learn about Mobile's rich history at the History Museum of Mobile. For dinner, take a walking foodie tour with Bienville Bites and enjoy a wonderful dinner and cocktails with a wonderful and knowledgable tour guide! If you want to enjoy some of downtown's night life, head over to the Haberdasher for some craft cocktails!
Sunday:
After a busy weekend take a morning to relax with treatment at the Spa at the Battle House. Be sure to save a little time to enjoy the spa's quiet room! After your spa morning, enjoy a wonderful Sunday brunch at one of our many downtown restaurants. Try Five, Socu, or Bob's Downtown Diner! Before heading home get back on the water with one of Wild Native's Secretly Awesome tours and take in Mobile's city scape!