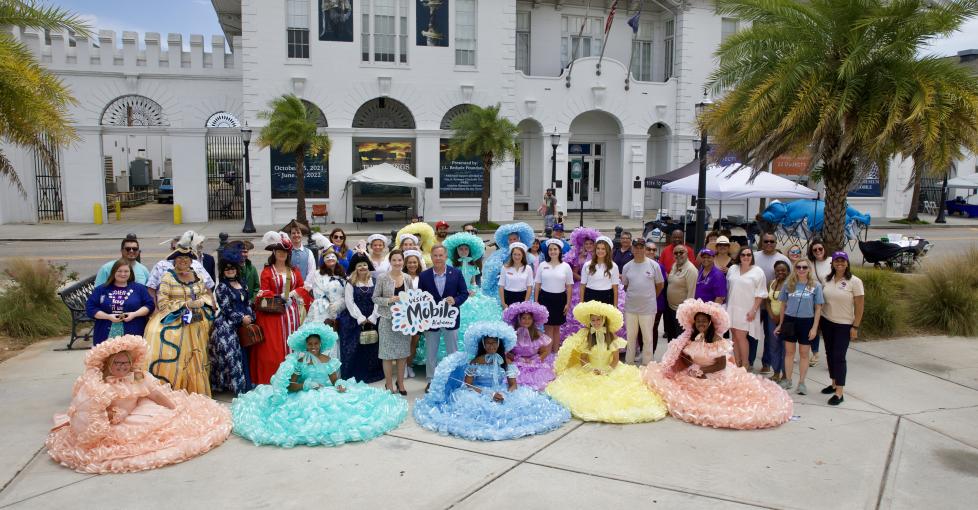 National Travel and Tourism Week (NTTW) 2022 celebrates the #FutureOfTravel and the industry's role in fostering vibrant communities, driving innovation, and facilitating recovery and powering the U.S. economy. 
The #FutureOfTravel is reimagining what it means to work in the travel industry. When we showcase the immense opportunities within our collective industry, we position ourselves to meet a brighter, more innovative future. 
People who choose hospitality as a career, are choosing more than a job. Welcoming visitors, helping them feel at home, and making sure they come back time and time again are just some of the rewarding benefits of working in the hospitality and travel industry. From front desk receptionists to engineers behind the scenes, everyone plays a vital role in Mobile's thriving tourism industry. 
The #FutureOfTravel is friendly smiles, helpful demeanors, and cheerful interactions. The #FutureOfTravel could be YOU.
Visit Mobile recently launched a new website, WorkInMobile.com to introduce new opportunities to individuals that are interested in the hospitality and travel industry. 
When users land on the website, they will create their own profile. Once logged onto the site, users will see job cards that match their profile. WorkInMobile.com is a smart application, so it uses individual profiles and user preferences to filter out any non-matching positions to make searching easy! 
Being a part of the #FutureOfTravel just got a lot easier.
Do you have a passion for helping others? Do you want to be a part of Mobile's unique story? If so, the hospitality and travel industry is for you. 
So next time you check into a hotel or eat at a local restaurant, remember those individuals are #TheFutureOfTravel and that could be YOU.