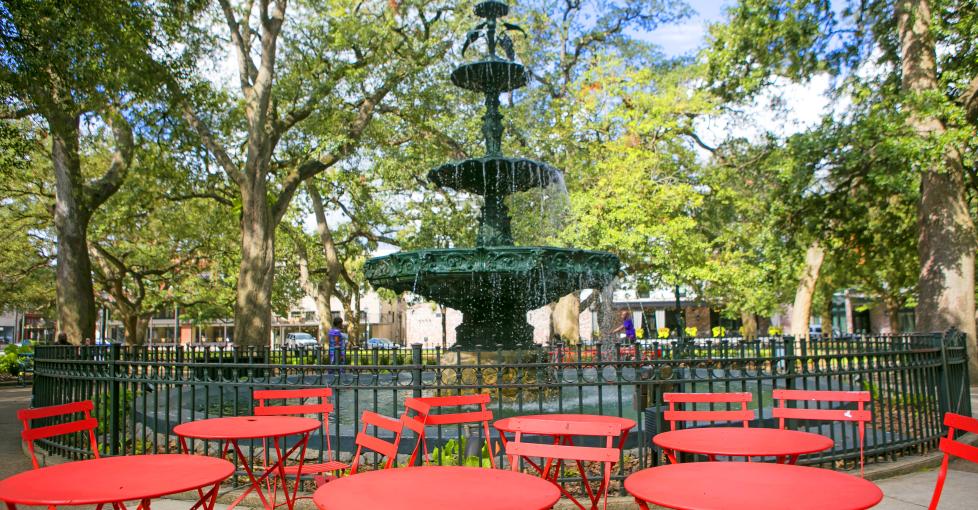 There is no greater place to experience the most diverse food, music, culture, and history in the United States than along the Gulf Coast. For those of us in the New Orleans Metro Area, that just means filling the tank with gas and hitting the roads for a drive along our scenic highways and byways to explore these fun and historical attractions.
Come along with Great Day Louisiana and our Host Malik Mingo as we explore One Tank Trips!
Host Malik Mingo will give viewers a first-hand look at the local activities, attractions, people, and of course – FOOD – in the Mobile area that make it so special to visit. From taking a walk through Mobile's vibrant downtown to exploring the delectable culinary scene, Malik will give viewers in the New Orleans area all the reasons why they should take a One Tank Trip!
STOP 1
The Mobile Carnival Museum is a one-of-a-kind museum highlighting the history of Mardi Gras in Mobile, AL, the birthplace of carnival in America. Watch now.
STOP 2
A must-see in Mobile is The USS Alabama. Commissioned in 1942, the USS Alabama earned 9 Battle Stars in WWII. Watch now. 
STOP 3
We wrap up our visit to Mobile with a look at the downtown shopping, restaurants, art and nightlife! Also, get a special look into Malik's tour with Bienville Bites Food Tour. For a list of these and family-friendly events and to learn more about Bienville Bites Food Tour, visit mobile.org. Watch now.
STOP 4
After a long day of exploring, you'll want to lounge in luxury at The Battle House Renaissance Mobile and Spa in the heart of Downtown Mobile, Alabama. Watch now.
---
A melting pot of cultures, cuisines, and camaraderie, Mobile welcomes all with a smile and a "sit down and stay awhile." We like to say that we were Born to Celebrate, but we don't limit that to just Mardi Gras! When your city is this charming, vibrant, and welcoming, every day is a celebration. Come experience it for yourself! Plan your trip today!