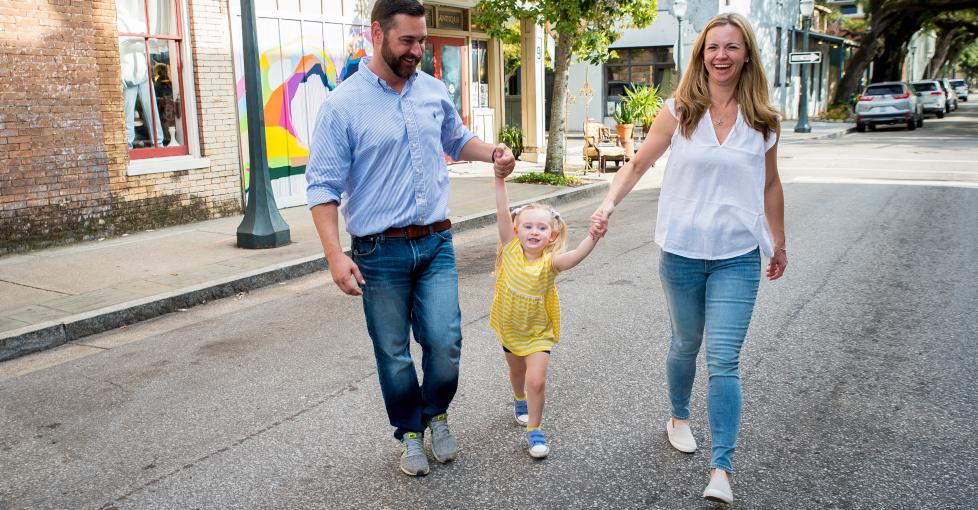 Father's Day is a special occasion to honor and appreciate the incredible dads in our lives. If you're looking for the perfect destination to make this Father's Day unforgettable, look no further than Mobile, Alabama. With its rich history, vibrant culture, and plethora of activities, Mobile offers numerous opportunities to create lasting memories with your dad. In this blog post, we'll explore some of the exciting ways you can celebrate Father's Day in Mobile.
PLAY
Explore the USS Alabama Battleship Memorial Park! Start your Father's Day adventure by visiting the USS Alabama Battleship Memorial Park. This iconic landmark pays tribute to the brave servicemen and women who fought for our country. Explore the battleship, submarines, and aircraft on display, giving you a glimpse into naval history. It's a perfect opportunity to bond with your dad while immersing yourselves in the maritime heritage of Mobile.
Enjoy a round of Golf! Treat your dad to a relaxing day on the golf course.  Mobile is home to a golfer's paradise with two stunningly beautiful, championship-quality courses along the Robert Trent Jones Golf Trail. Spend quality time together, enjoying the game and the serene surroundings. Afterward, you can grab a delicious meal at one of the onsite restaurants, sharing stories and creating new memories.
Take a scenic River Cruise! Embark on a river cruise along Mobile's picturesque waterways. Experience the beauty of the Mobile River and the stunning sights along the coast. Whether you choose a daytime cruise or a sunset excursion, the tranquil ambiance and breathtaking views will make this Father's Day truly special. Who doesn't love a dose of outdoor adventure? After all, Mobile is full of natural wonders! Take time to explore the views from the Mobile River by booking a water tour with WildNative tours or an airboat ride with Airboat Express or Airboat Adventures! There's no shortage of amazing outdoor activities that dad's going to love in Mobile.
GRUB
We have all heard the saying, "The fastest way to a man's heart is through his stomach." With Father's Day right around the corner, now is the perfect time to make that dinner reservation to treat Dad to a deliciously deserving meal. Treat your dad to a mouthwatering seafood feast, showcasing the flavors of the Gulf Coast. Mobile is renowned for its fresh and delicious seafood, and there are numerous waterfront restaurants where you can savor the local delicacies. From succulent shrimp and delectable crab to flavorful fish dishes, your taste buds and your dad's will be delighted.
SIP
Don't roast his Dad bod, toast to him at a Dad bar. Treat him to Hemingway's signature rum cocktail at Las Floriditas or head to The Tavern or Haberdasher for a perfectly mixed Old Fashion. Not his scene? Local breweries abound in downtown Mobile; let Dad relax and enjoy some local brews. Head over to one, or all, of our taprooms and enjoy fresh-brewed, local beer. Hoppy or sour, they've got you covered!  
LEARN
Dad isn't quite as old as our 300-year-old city, so he still has some things to learn! Take the helm at GulfQuest Maritime Museum to learn all about the workings of the Port of Mobile. Fly the skies at Flight Works Alabama and tour the Airbus final assembly line. Whichever you choose, you and Dad are sure to have a blast!
Whether you've been planning something for months or you're scrambling at the last minute, these are just a few ways you can show Dad how much you care. Happy Father's Day!