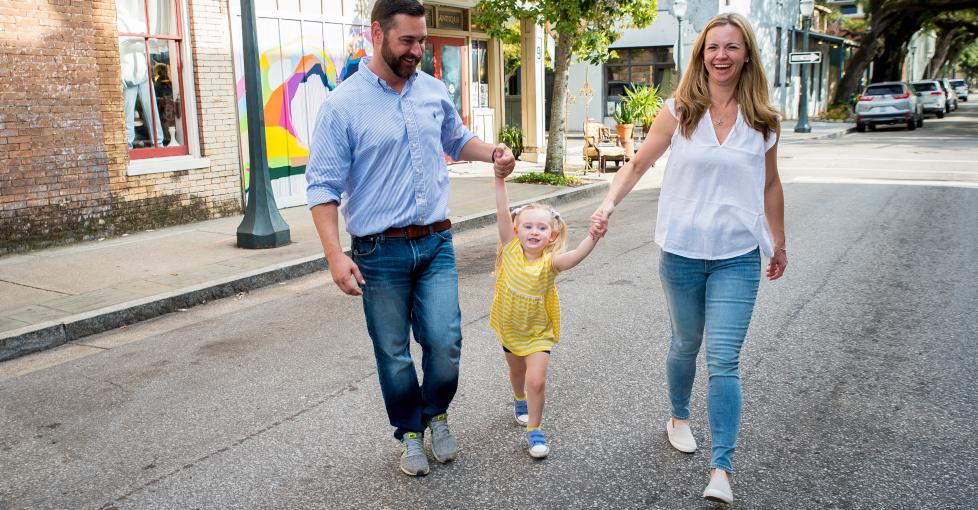 Dad's come in all shapes and sizes … good thing Mobile has something for everyone. Celebrating your Dad is easy when visiting Mobile!
GRUB
We have all heard the saying, "The fastest way to a man's heart is through his stomach." With Father's Day right around the corner, now is the perfect time to make that dinner reservation to treat Dad to a deliciously deserving meal. Plus, you want to be the child of the year, right? Is your dad not a white-cloth kind of guy? Let him know he can chill, while we grill! 
SIP
Don't roast his Dad bod, toast to him at a Dad bar. Treat him to Hemingway's signature rum cocktail at Las Floriditas or head to The Tavern or Haberdasher for a perfectly mixed Old Fashion. Not his scene? Local breweries abound in downtown Mobile; let Dad relax and enjoy some local brews. Head over to one, or all, of our taprooms and enjoy fresh-brewed, local beer. Hoppy or sour, they've got you covered! 
PLAY
If there's one thing any father is bound to love, it's a good round of golf. Mobile is home to a golfer's paradise with two stunningly beautiful, championship-quality courses along the Robert Trent Jones Golf Trail. Great views and a good game of golf are sure to make this Father's Day a hole-in-one. 
Who doesn't love a dose of outdoor adventure? After all, Mobile is full of natural wonders! Take time to explore the views from the Mobile River by booking a water tour with WildNative tours or an airboat ride with Airboat Express or Airboat Adventures! There's no shortage of amazing outdoor activities that dad's going to love in Mobile. 
LEARN
Dad isn't quite as old as our 300-year-old city, so he still has some things to learn! Climb aboard the USS ALABAMA and step back in time. Take the helm at GulfQuest Maritime Museum to learn all about the workings of the Port of Mobile. Fly the skies at Flight Works Alabama and tour the Airbus final assembly line. Whichever you choose, you and Dad are sure to have a blast!
Whether you've been planning something for months or you're scrambling at the last minute, these are just a few ways you can show Dad how much you care. Happy Father's Day!