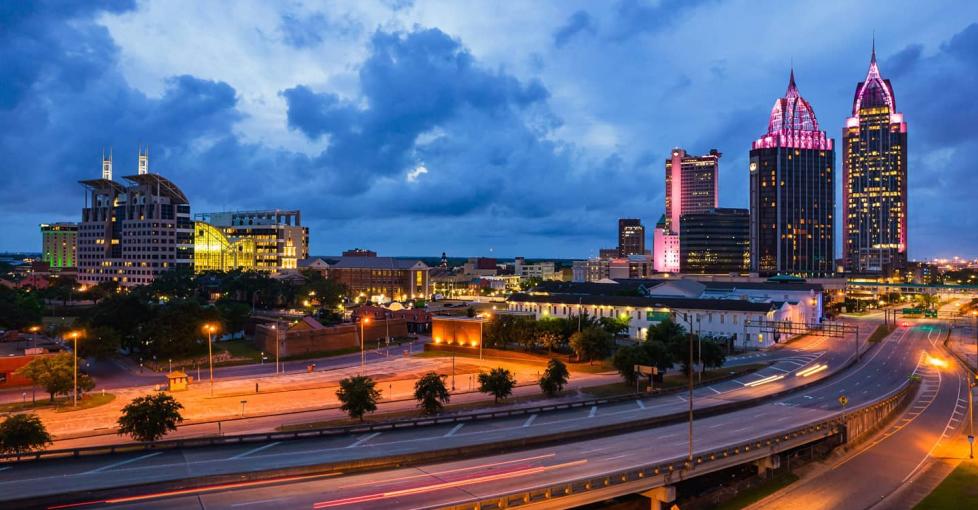 May 27 is National Road Trip Day! It's time to start planning your next epic road trip, and we have a few ideas to get you started! 
First things first, no road trip is complete without the perfect playlist! Check out our Sounds of Mobile playlist for some fun car ride tunes. 
Now you're ready to venture to the city that was Born to Celebrate. Pack your sunglasses, comfy shoes, and get ready to let the good times roll in the Birthplace of America's Original Mardi Gras! 
Once you arrive, check into one of our many hotels, unload your bags, and hit the town! 
Head to Dauphin Street in downtown to fuel up on some delicious food before your big day exploring. Try the Noble South's meat and pick 3 or head over to Roosters for unique Mexican, Caribbean, and Latin inspired cuisine. 
It's time to hit some of our great attractions! Discover all things Mobile at the History Museum of Mobile or learn about Mobile's Mardi Gras celebrations at the Mobile Carnival Museum. Take a step back in time at the USS ALABAMA Battleship Memorial Park and learn about America's Military past. 
Another fun way to explore our great city is by hopping on a guided tour! From the Bienville Bites Food tour and Gulf Coast Trolley tours to the Dora Franklin Finley African-American Heritage Trail tour, there's so much history to be discovered in Mobile. 
It's no trip to the south without exploring our great outdoors! If you feel the need for speed, hop on an airboat for a unique experience discovering the Delta. If you're looking to relax a bit, throw on your swimsuit, pack your sunscreen and head to Dauphin Island - just a short drive from downtown. 
Let's face it, our favorite part of traveling is the FOOD! No trip to Mobile is complete without trying some of these staples - ice cream at Cammie's Old Dutch Ice Cream Shoppe, a hotdog from the Dew Drop Inn, a hamburger from Callaghan's Irish Social Club, or an oyster from Wintzell's Oyster House.  
There's so much more to make your road trip to Mobile the best. Check out some of our suggested itineraries or browse our website to plan your epic road trip to the Port City!