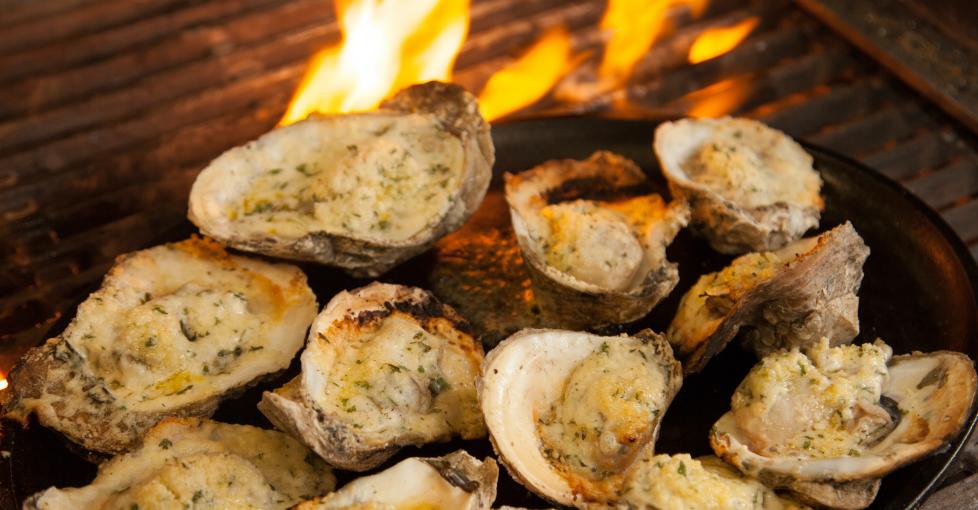 Around here, when someone is really local, we say they were "born under an azalea bush." If you want to dine like one of these quintessential Mobilians, start with these must-have dishes. You'll find them on menus throughout the area.
King Cake — When your visit is during Mardi Gras season, your taste buds are in for a sweet treat. Look for king cakes in local bakeries and indulge in this oval delight that is a cross between a coffee cake and a French pastry.
MoonPies — We can't lay claim to originating the marsh- mallow masterpiece, but they have been part of our Mardi Gras celebrations since 1974. In that year the Maids of Mirth replaced their throws of Cracker Jack boxes (Ouch! Sharp corners!) with eye-friendly MoonPies.
Chrissy — Think of the best adult milkshake you've ever had. You know, the ideal blend of vanilla ice cream, vodka and liqueur. For some the liqueur is hazelnut flavored; others lean to amaretto. Ask your bartender what their fave is. Sip slowly to avoid brain freeze.
Gumbo — The history of gumbo is about as complicated as the Louisiana Purchase. For simplicity's sake, we like to say there is no wrong way to gumbo. We have had 300 years to perfect our recipe, and just like our oysters, the flavor comes from the environment.
West Indies Salad — This dish of marinated locally sourced lump crabmeat was first developed in the 1940s by a Mobile area restaurant owner to keep his customers happy while they waited on the main course. Paired with the humble saltine cracker, it is now a Mobile fixture.
Oysters — Since oysters develop their flavor profile from their environment, diving into a dozen of these local gems will truly give you a taste of Mobile. Menu options vary from raw to chargrilled, baked to fried.
Now that we have you drooling over these Mobile delicacies, check out our list of fabulous restaurants dishing up some of the country's best cuisine!